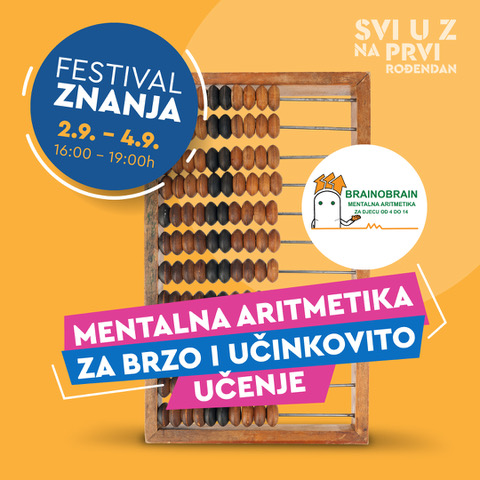 Novootvoreni shopping mall Z Centar povodom početka školske godine organizira vlastiti "Back to school event" po nazivom FESTIVAL ZNANJA.
Festival Znanja održavati će se ukupno 3 dana i to svaki dan od 16 do 19 sati.
Brainobrain team će Vam biti na raspolaganju za sve upite tijekom cijelog festivala.
Kao dio naše prezentacije zainteresiranim roditeljima i djeci organizirali smo Demo satove na kojima će djeca uživo moći doživjeti što i kako se radi u Brainobrainu.
Mjesto i vrijeme održavanja: Zagreb, Z Centar, Ljubljanska avenija 2b, petak 2. rujna do nedjelja 4. rujna (16-19 sati).